A Tacbecon-related lubrication specialist conducting a site survey to present only the best solutions to the petrochemical company.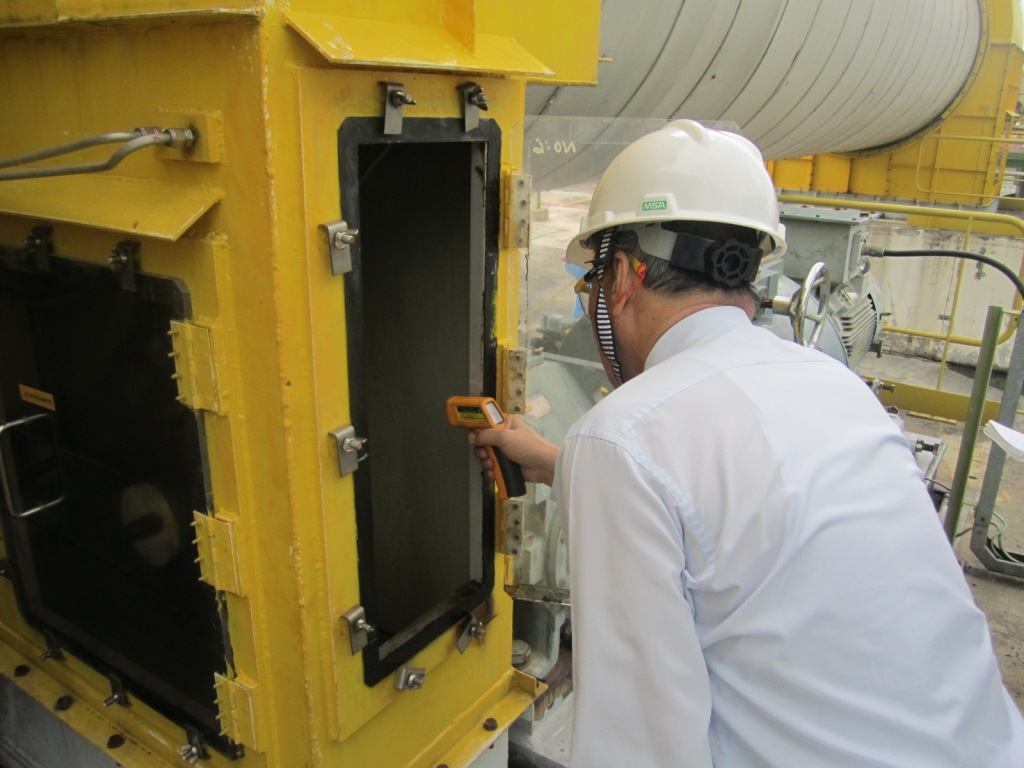 After a series of discussions and planning, teaming up with Tecsia Lubricants and Tecsia Lubrication Consultants, Tacbecon is finally accepted even in a Malaysian petrochemical company. 6th Nov 2012 was when Tacbecon solutions were presented in the Malaysian petrochemical's company during a seminar. Attending the seminar were important personnel from departments such as Technical O & D, Reliability, Engineering, PS2 Mechanical, Production Cracker 1 and O & D Mechanical.
After the seminar, a site visit was conducted at one of their polymer plants on the 14th Nov 2012. In order to present the best lubrication consultancy and expertise to the Malaysian petrochemical company, Tacbecon team worked together and closely with three lubrication specialists from Tecsia Lubricants to better cater to the petrochemical industrial needs. A good working relationship was thus established and Tacbecon solutions developed a good working relationship with the petrochemical plant.