A rack and pinion from an offshore company applied with Tacbecon Jackgel HDG.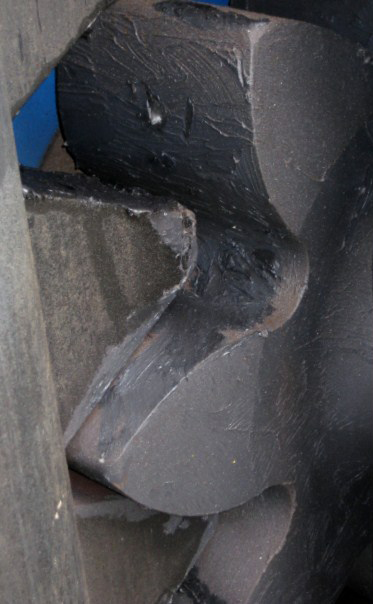 Tacbecon Jackgel HDG is an extra heavy duty grease with premium high solid lubricant contents. With a number of success customer stories lined up, this grease meets and has even exceeded major Original Equipment Manufacturer (OEM) performance requirements for several offshore applications - especially for lubrication of rack and pinions in offshore jack up rigs.

The key qualities of Tacbecon Jackgel HDG is that this grease offers excellent superior loading capabilities, shear stabilities and high resistance to shock loading during extreme mechanical activities, environments and temperatures. Formulated with a premium base oil, Tacbecon Jackgel HDG offers a tough lubricating film that reduces wear by keeping surfaces separated as well.
Tacbecon will be showcasing this grease at upcoming trade exhibition, OTC 2013, from 6 – 9 May 2013, at Reliant Center, Houston, Texas, USA, booth 8626. For further enquiries on Tacbecon Jackgel HDG or if you have questions on any other offshore-related lubricants, email technical@tacbeconlube.com or call +65 6456 113.


About OTC



Offshore Technology Conference, established in 1969, is an internationally famous event for global offshore industries. Attracting more than 80,000 attendees annually from more than 110 countries, this event also focuses on the development of offshore resources in the fields of drilling, exploration, production and environment protection.
For more information on OTC 2013 please click here.
For more details on Tacbecon booth at OTC 2013 please click here.